New McLaren 620R in Philadelphia, PA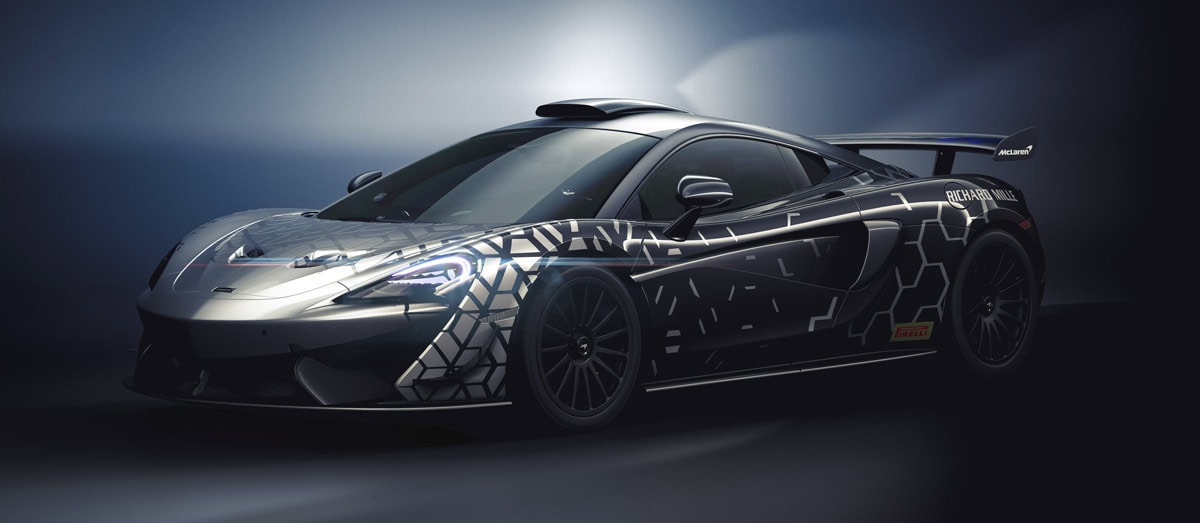 The McLaren 620R is a Road-Legal Track Car
McLaren is a manufacturer world-renowned for their commitment to performance, power and speed. It is for that reason that many Philadelphia drivers interested in high-performance sports cars consider McLaren to be a brand that builds vehicles truly worth driving. With the McLaren 620R, the brand has built a car focused on lap times and allowing you to truly push the limit at the track.
The New McLaren 620R is as Track Focused as Ever
Since its release, the McLaren 620R has been a sought-after car for driving enthusiasts. This limited vehicle is spec'd for competition while remaining street legal. But make no mistake, this is a vehicle has been designed to spend the majority of its life at the track.
McLaren 620R Power & Performance
The new McLaren 620R derives its power from a twin-turbocharged 3.8-liter V8 engine that generates 612 horsepower and 457 pound-feet of torque. With this engine, drivers can expect a 0 to 60 mph time of 2.8 seconds and boasts a top speed of 200 mph. The engine is paired to a seven-speed dual-clutch transmission to deliver power when and how you need it.
In terms of performance features, the McLaren 620R has many. With aerodynamic elements and a race suspension, this vehicle offers a unique sense of engagement while you are behind the wheel. Stiffer powertrain mounts are utilized to reduce inertia under high load and the McLaren 620R features aluminum wishbones and stiffer anti-roll bars.
McLaren 620R Build & Materials
When it comes to the build of the McLaren 620R, it is undeniable how performance-focused this vehicle is. With its adjustable carbon fiber rear wing, the McLaren 620R is capable of producing tremendous downforce. Allowing drivers to take full advantage of the power this vehicle generates. McLaren is offering Pirelli slick tires on the same-size rims as the street-legal Trofeo Rs. And that means you can drive your vehicle to the track, swap your tires, make adjustments and get to pushing the limits of your McLaren.
In the cockpit of the McLaren 620R, amenities have been cut in order to reduce weight. And that is something owners are likely to appreciate when it comes time to track their vehicle. With super-lightweight carbon-fiber racing seats featuring six-point harnesses, you can get strapped in and ready to race. Additionally, carbon fiber shift paddles come standard on this model, which will give you added control of your vehicle. Features that have been stripped from this model to save weight include:
Floor carpet
Glove box
Air-con
Audio System
IRIS navigation
Buyers can opt to have these features re-added should they choose.
The McLaren 620R is available in three unique colors. These pain schemes include:
McLaren Orange
Silica White
Onyx Black
The excitement does not end there, buys can pick from vinyl decal kits to give this vehicle a true racecar feel. McLaren Special Operations can further personalize the McLaren 620R with MSO Bespoke paint and decal options.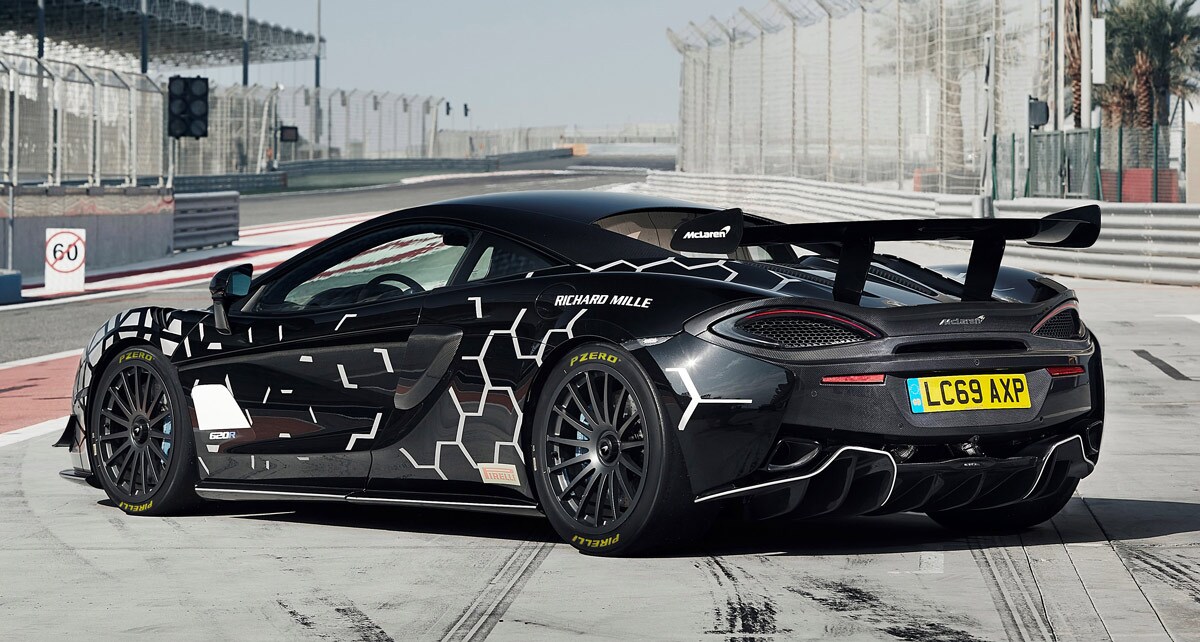 The McLaren 620R Pushes the Automotive Limits
At every level, the McLaren 620R pushes the automotive limits. From its adjustable rear ring to adjustable dampers, this is a model that is prepared to handle serious speed at the track while maintaining its road-legal status. The McLaren 620R is one of the first vehicles to offer this kind of performance that can be driven on public roads.
The McLaren 620R maintains the DNA of the McLaren 570S GT4. The McLaren 570S GT4 was limited to the track, while the McLaren 620R is not. This means that drivers can enjoy the vehicle in a wider variety of roles, which is sure to be appreciated.