Discover Used McLaren MP4-12C Inventory in Philadelphia
When considering your next exotic car purchase, exploring our used McLaren MP4-12C inventory is something that you'll want to do. At our McLaren dealership, we work hard to offer the used McLaren inventory that you need to get one of the best automotive experiences in Philadelphia. We pride ourselves in our ability to offer diverse and compelling used McLaren inventory. Once you visit our dealership, that's something you'll see first-hand.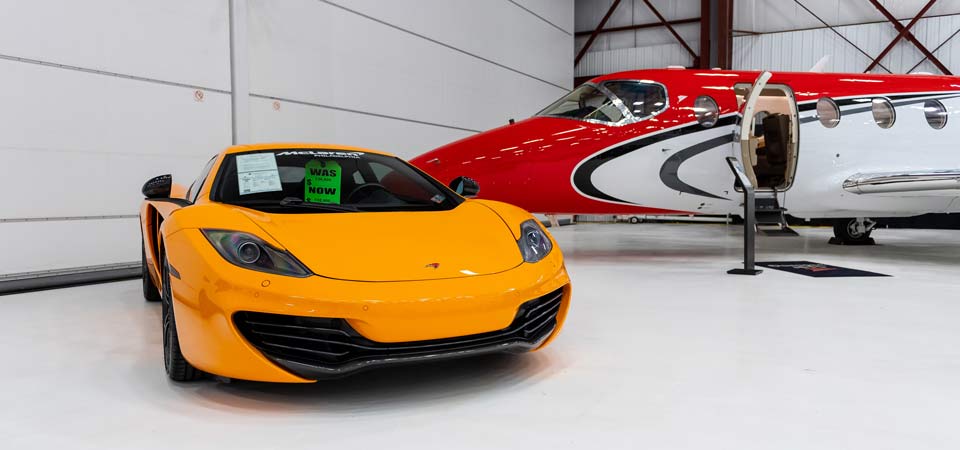 If you're a Philadelphia driver in search of one of the most ultimate road cars, the McLaren MP4-12C is likely the vehicle for you. Delivering 592 horsepower, like all McLaren models, this vehicle is dedicated to performance. Something that you're likely to appreciate.
Is the McLaren MP4-12C Right for You?
The McLaren MP4-12C is an elite vehicle built for the automotive enthusiast. With its twin-turbo V8 engine, tight suspension and precise steering, you can get behind the wheel of a vehicle ready to take to Philadelphia roads with confidence. McLaren refuses to compromise on performance, and that refusal is reflected at every level of the McLaren MP4-12C. Other features like the active air-brake rear spoiler and twin air intakes demonstrate just how dedicated to performance this vehicle is.

By shopping our used McLaren inventory, you can benefit from a diverse selection of used McLaren models, including the McLaren MP4-12C. A used McLaren MP4-12C from our McLaren dealership in Philadelphia is a vehicle that will impress for miles to come. Whether you're at the track or cruising area roads, you'll turn heads in all of the right ways. It is for that reason that we encourage area driving enthusiasts to explore our used McLaren inventory today. Once you visit our dealership, you can get behind the wheel of a pre-owned McLaren model to get the full experience.