Enjoy the Long Drives in the McLaren 570GT
Grand Touring Feels Better than Ever in This Powerful Model
If you appreciate the exquisite styling of the 570S, but want a more luxurious interior experience, the McLaren 570GT is for you. Powerful performance, refined interior space, and modern technology are packed together in this outstanding model, making even your longest road trips comfortable without losing the agility and driving experience of the 570S.
Performance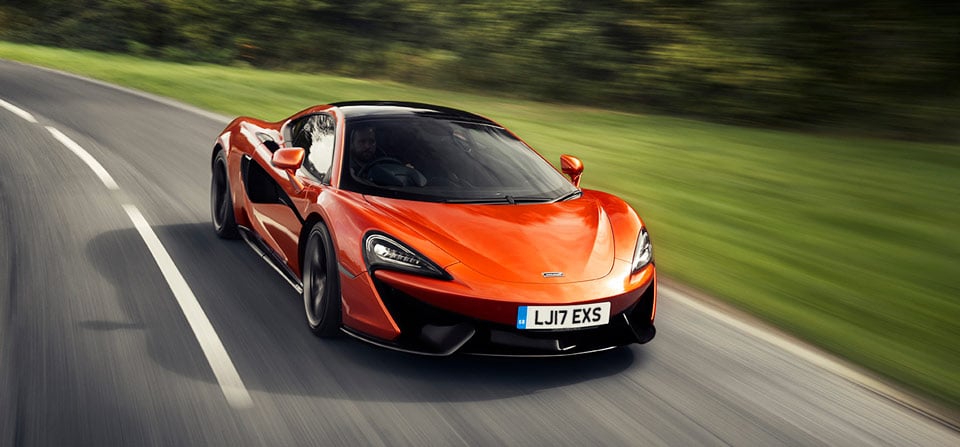 The same 3.8-liter twin-turbo V8 that powers the 570S powers the 570GT, and drives the comfortable grand tourer from zero to 62 miles per hour in 3.4 seconds, and from zero to 124 miles per hour in just under 10 seconds, and the 204 mile per hour top speed remains the top figure for this model.
Interior
The major difference between the 570S and 570GT becomes obvious when you get behind the wheel. The luxury interior starts with a design that's focused on the ideal driving position, and continues through to offer supreme comfort and styling.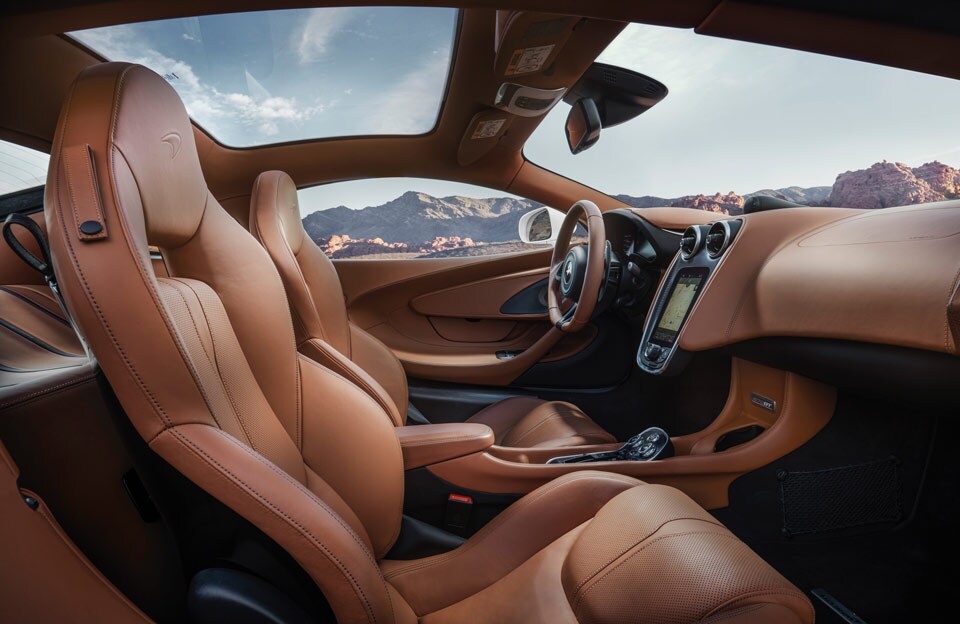 The power-adjustable heated seats are perfect for dealing with chilly Philadelphia-area weather, and they have a memory feature that allows them to return to your chosen driving position.
An ideal driving position is about more than just the seat. The power-adjustable steering column in the McLaren 570GT helps you find the perfect angle and distance for the perfect amount of comfort and control.
Long drives aren't complete until you have the perfect soundtrack. The McLaren 570GT is available with a premium Bowers and Wilkins sound system so that all of your favorite music will be crystal clear, allowing you to set the perfect atmosphere for your road trip.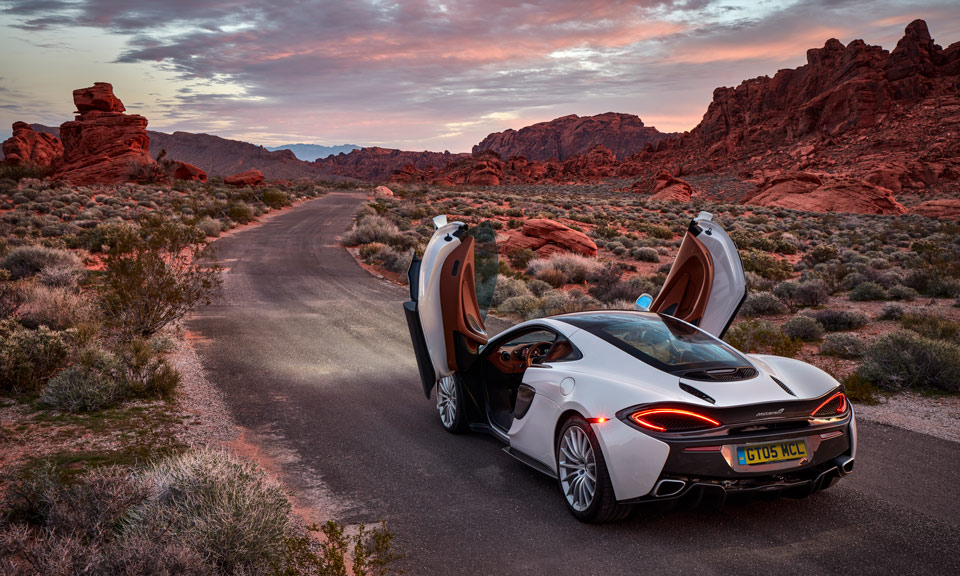 Visit McLaren Philadelphia for More Information
If a combination of immense power and incredible luxury sounds like it might be for you, check out the McLaren 570GT. Available now at our dealership, we invite you to come experience this impressive grand tourer for yourself.
Make an Inquiry
* Indicates a required field
Request Information About The 570GT
* Indicates a required field