McLaren 600LT Philadelphia
Discover Pure Performance
The McLaren 600LT Represents Automotive Excellence
When you're in search of a vehicle that excels in nearly every category, Philadelphia drivers should explore what the McLaren 600LT brings to the table. Boasting extreme power, head-turning design and a range of modern features, the McLaren 600LT defines what it means to be a supercar. And once you visit our McLaren dealership and get behind the wheel, you're likely to agree with that sentiment.
Performance
McLaren understands the wants and needs of area drivers. It's for that reason that every McLaren model boasts a dedication to pure performance. The McLaren 600LT is no exception to the rule. The McLaren 600LT utilizes a 3.8-liter turbocharged V8 engine, and it provides some serious power. With this engine, you'll enjoy 562 horsepower and 457 pound-feet of torque. Which are some impressive numbers. The powerful V8 engine delivers a zero to 62 mile per hour time of just 2.9 seconds.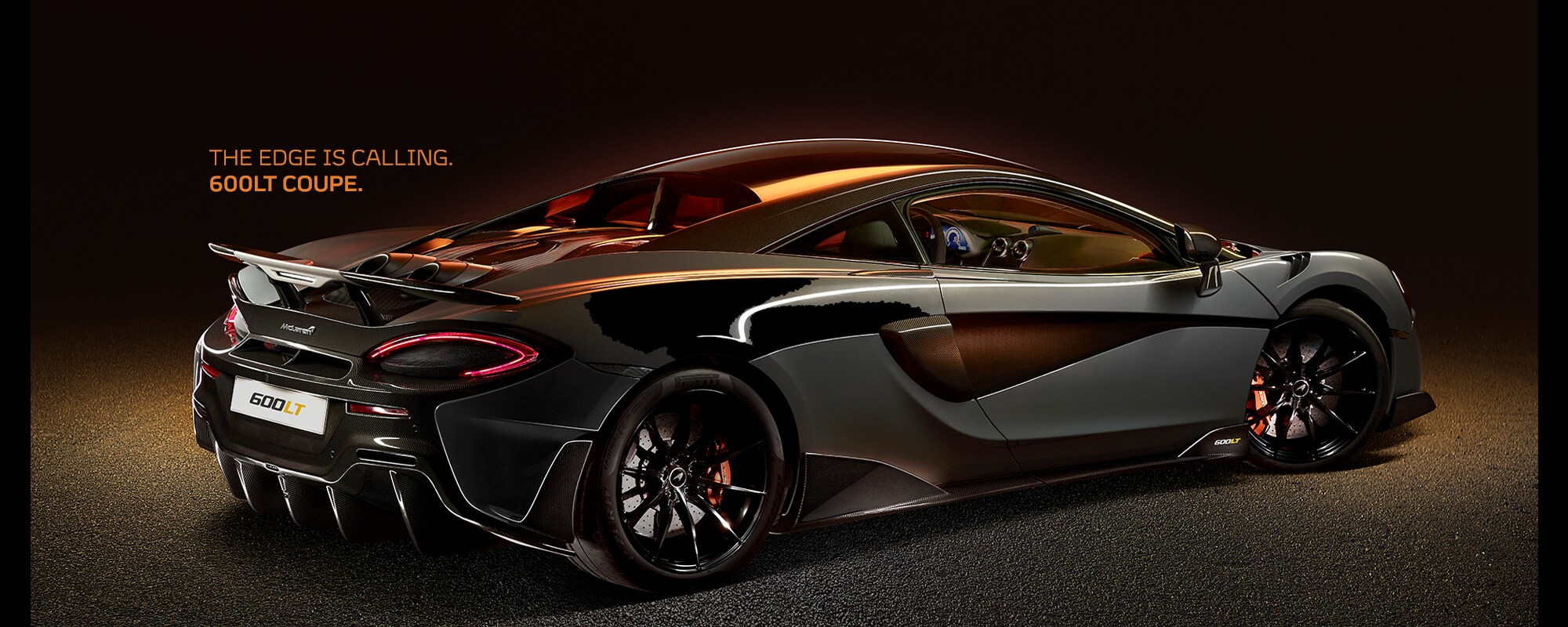 Handling
Without the proper handling capabilities, you won't be able to take full advantage of your vehicle's power. It's for that reason that McLaren has dedicated so much to the 600LT's handling abilities. With a newly-developed, high-performance tire from Pirelli, you'll have a unique sense of connection to the road. The track-focus P ZERO Trofeo R will give you the grip and cornering speeds you need to get the most out of your McLaren. Additionally, the hydraulic steering has been fine-tuned to offer sharp response perfect for the road or the track. A new carbon fiber fixed rear wing always works in conjunction with other aerodynamic systems to provide drivers with optimized balance. Better yet, because the 600LT boasts an elongated rear end, you'll benefit from increased downforce.
Style & Design
There's no mistaking the stylish looks of a McLaren, and that remains true for the McLaren 600LT. From top-exit exhaust tips to extensive carbon fiber bodywork, the McLaren 600LT is ready to turn heads in all of the right ways. Each design choice was made to improve performance, both on the road and on the track. And that thought process comes together to make an extremely attractive vehicle. The low silhouette offered by the McLaren 600LT is something that sets it apart from the competition. Better yet, thanks to a stiff suspension, the 600LT features an aggressive stance.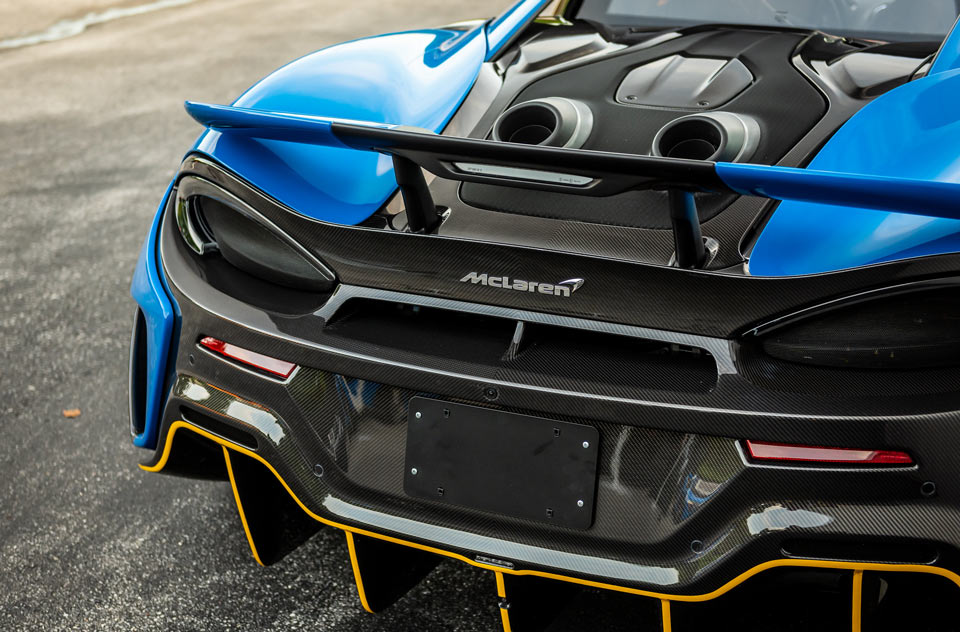 The exhaust system featured on the McLaren 600LT rivals even that of the McLaren Senna. At all times, the top exhaust works to reduce weight, enhanced engine responses and better powertrain cooling. Something that you're likely to appreciate from this advanced exhaust system is its exhaust note. It is a sound truly worthy of the car. Of course, the McLaren 600LT also features the iconic dihedral doors. They feature a "floating" tendon that works to channel air into the intake. That means your engine will stay cooler, meaning maximization of performance.
Experience Automotive History in the Making with the McLaren 600LT
If you're a driver in the Philadelphia area and are in search of a superior automotive experience, exploring what our new McLaren inventory has to offer. At our dealership, we take pride in our ability to provide customers with the caliber of inventory they need to satisfy their automotive needs. Once you visit our team, you can learn more about the McLaren 600LT and all that it has to offer. With its elongated body, the McLaren 600LT brings a unique look and superior performance to the Philadelphia area.
When searching for a new McLaren model near Philadelphia, visiting our team at McLaren Philadelphia is something that you'll want to do. Visit us today and see first-hand what the McLaren 600LT has to offer.
Make an Inquiry
* Indicates a required field
Sales Hours
Monday

9:00AM - 6:00PM

Tuesday

9:00AM - 6:00PM

Wednesday

9:00AM - 6:00PM

Thursday

9:00AM - 6:00PM

Friday

9:00AM - 6:00PM

Saturday

9:00AM - 5:00PM

Sunday

Closed