What is the McLaren 765LT?
If you follow McLaren, you've likely seen news of the McLaren 765LT, the exciting new McLaren model. Set to feature plenty of power and unique styling, this exciting new offering is sure to turn heads in all of the right ways. Which is why our team at McLaren Philadelphia works hard to offer the McLaren 765LT information that you've been looking for.
For some time, McLaren has been a brand committed to automotive excellence and ingenuity. Which is why auto enthusiasts rank them as a top manufacturer. So, what are some facts about the McLaren 765LT?
Engine, Transmission & Performance
The McLaren 765LT will feature the same engine as the McLaren 720S. With a twin-turbo 4.0-liter V8, this vehicle doesn't come up short in terms of power. Delivering power to the rear wheels with seven-speed dual-clutch automatic transmission, the McLaren 765LT is rated at 754 horsepower. Additionally, its mid-engine design will give you ideal weight distribution for razor-sharp handling.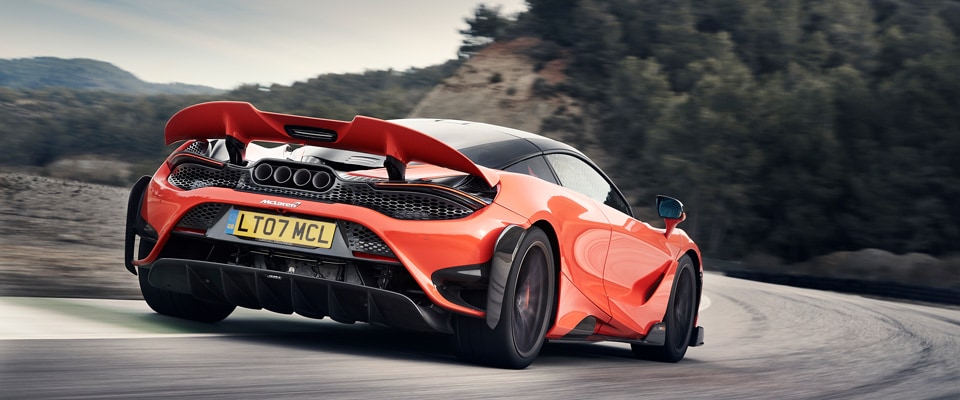 Components of the McLaren 765LT powertrain have been upgraded and improved to let you enjoy all-new performance. This is a vehicle that is meant to tackle days at the track, and with a 0 to 60 mph time of 2.7 seconds, track days will be taken to the next level.
The McLaren 765LT sports high-mounted exhaust ports which will immerse you in the beautiful sounds that this vehicle will produce. The transmission is a vehicle focused on delivering performance, and with its optimized gear ratios, that's something that it is sure to do perfectly.
Styling & Features
With unique carbon fiber bodywork, the McLaren 765LT is incredibly light. Its interior has been stripped down to just the essentials so you can take full advantage of this lightness. With its longtail design, the McLaren 765LT will weigh less than the McLaren 720S. Which is a truly impressive feat. The McLaren 765LT comes outfitted with specially designed Pirelli P Zero Trofeo tires, which make for easier cornering and will allow you to benefit from this vehicle's performance-driven attitude. Simply put, this vehicle was developed to handle the extremes of racing with ease.
This McLaren features a new active rear wing to generate 25 percent more downforce when compared to the McLaren 720S. Additionally, the McLaren 765LT features ProActive Chassis Control II with hardware and software updates. These upgraded systems will give you a sense of added control and total engagement.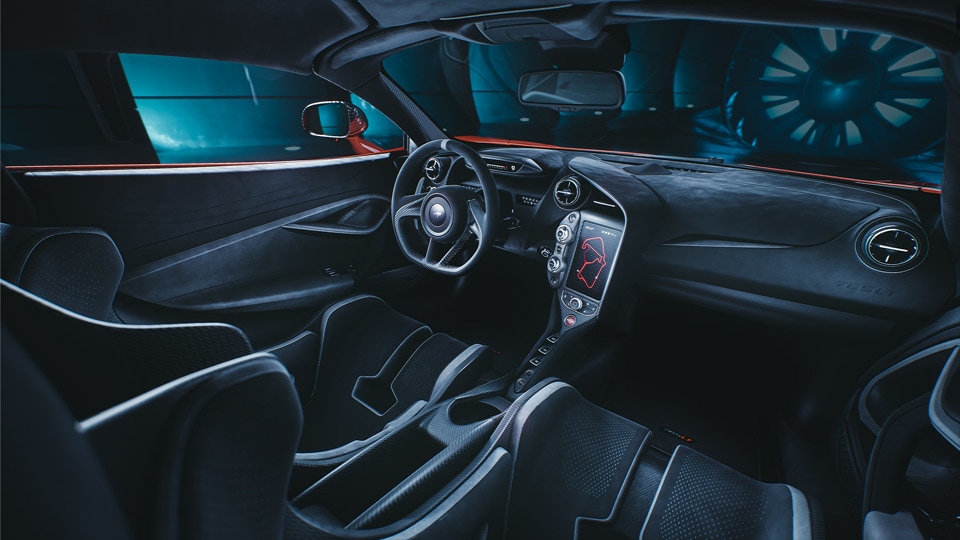 If you are searching for a vehicle that's ready to handle your need for speed, look no further than the McLaren 765LT. This model boasts aggressive design, where every line has been sculpted to maximize performance. Its newly designed front splitter and bold side air intakes take this vehicle to the next level. Even the seats have been designed with inspiration from the legendary McLaren P1. To give you a perfect view of the road ahead.
Is the McLaren 765LT Right for You?
Are you interested in what a new McLaren has to offer? The McLaren 765LT will not disappoint. McLaren has plans to construct 765 of these supercars. Which means it is limited production. At McLaren Philadelphia, we are able to deliver the latest supercars that McLaren has to offer. If you are interested in learning more about the McLaren 765LT, we encourage you to reach out to our team. From carbon-ceramic discs paired with McLaren Senna brake calipers to a host of carbon fiber components, the McLaren 765LT is focused solely on the driving experience. Contact our team today, and learn more on how McLaren is pushing the automotive limits.