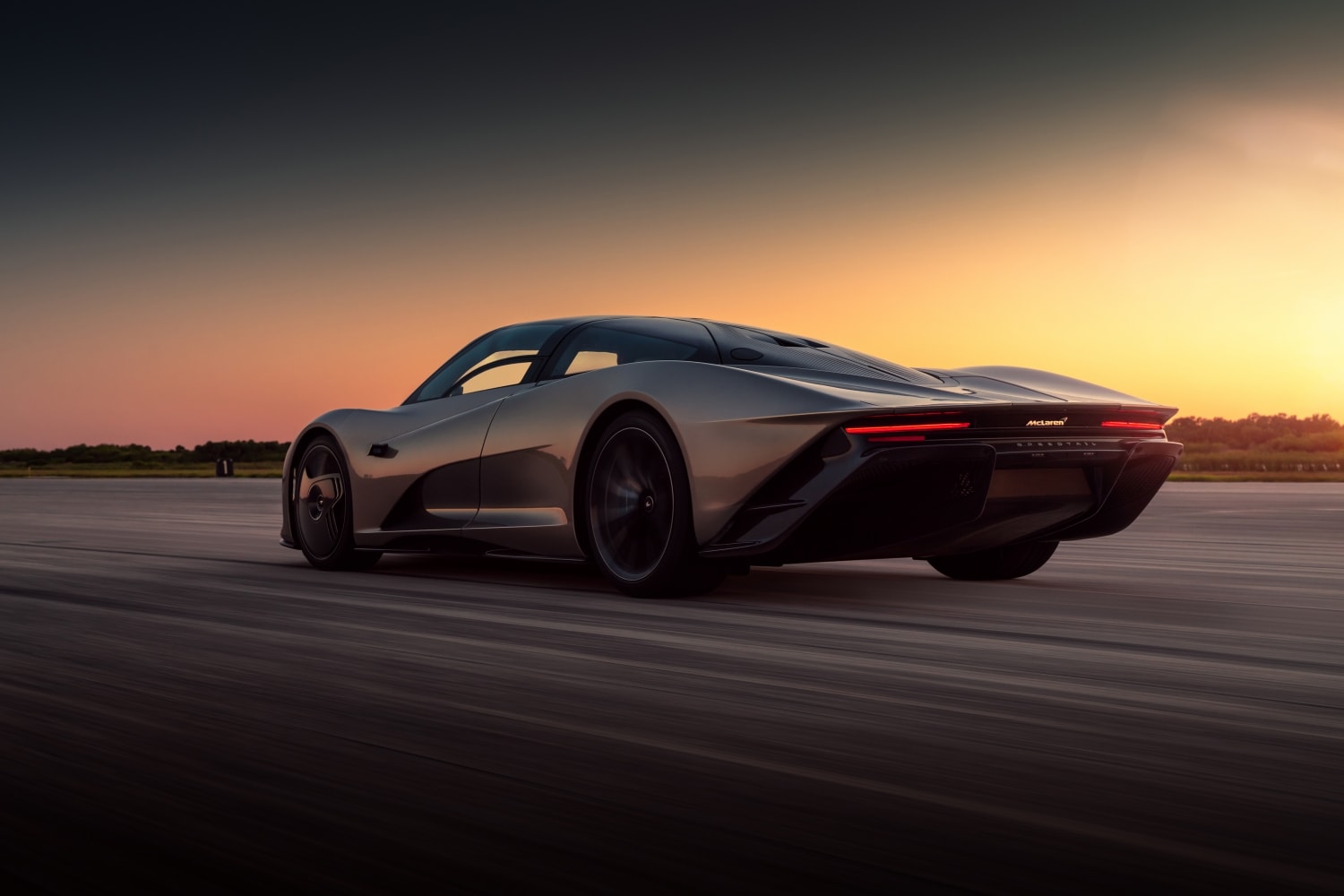 McLaren is no stranger to high performance and luxury. And that fact is now reflected in the new McLaren Speedtail, a vehicle long-awaited by automotive enthusiasts in the Philadelphia area. From serious speed to striking design, this is a vehicle that is sure to impress, especially when you consider its spec's.
What Does the McLaren Speedtail Have to Offer?
With a maximum speed of 250 mph, the McLaren Speedtail is a vehicle that is ready to dominate. Generating an eyewatering 1,035 horsepower and 848 pound-feet of torque, it is no surprise that this is one fast vehicle. But speed is not the only thing that this vehicle gets right. McLaren has also outfitted it with a range of tech and design features to help maximize your automotive experience.
The McLaren Speedtail utilizes an electronic drive system in addition to a traditional internal combustion engine. In order to help keep the McLaren Speedtail driving at optimal levels, they have introduced a battery cooling system. That way you can enjoy performance for a long amount of time.
In addition to delivering on serious speed, the new McLaren Speedtail boasts high-tech displays to keep you fully informed on your vehicle's performance. Additionally, this vehicle offers modern infotainment to keep drivers connected while they are behind the wheel.
Is the McLaren Speedtail Limited Production?
McLaren intends for only 106 McLaren Speedtail models to be produced. And that means this vehicle is extremely limited. That does not mean the average Philadelphia driver cannot appreciate what this vehicle has to offer, especially if you are someone who enjoys speed and functional design.