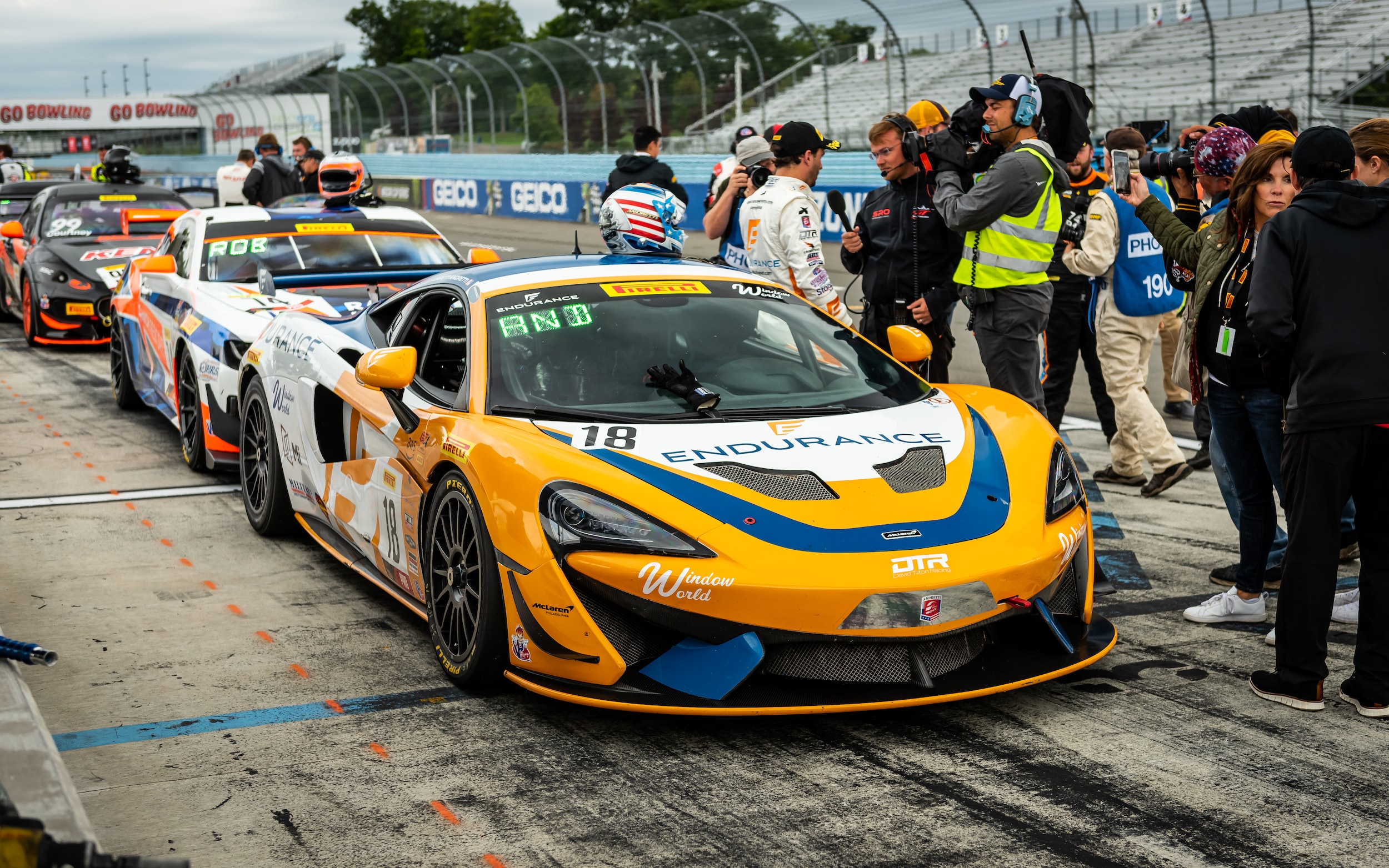 After qualifying on the pole for the first GT4 Sprint race of the weekend, it was looking promising for Jarett Andretti to fight for his first overall win of the series at Watkins Glen.
The #18 570S pulled away over the first few laps, gaining a considerable lead over the following Camaro. But a wheel issue slowed the 570S into the Bus Stop, and forced Jarett to pit and remedy the issue in order to finish the race. In the meantime, the rest of the field pulled away and left him at the back of the pack, so after starting on the pole, the #18 was the final car to finish in race one.
But the team, and everyone else, knew the car was blisteringly fast and would be competitive again; Jarett even set the fastest lap of the race despite his troubles. So when the second race began on Sunday with Jarett again on the front row to start, it didn't take long for him to break through into the lead. The #18 did so on the very first lap, and this hasn't been a new thing for Jarett and the 570S, but every time before there's been something to keep him out of the winner's circle. For the majority of the 50-minute sprint race, it would be a matter of limiting what those things could be.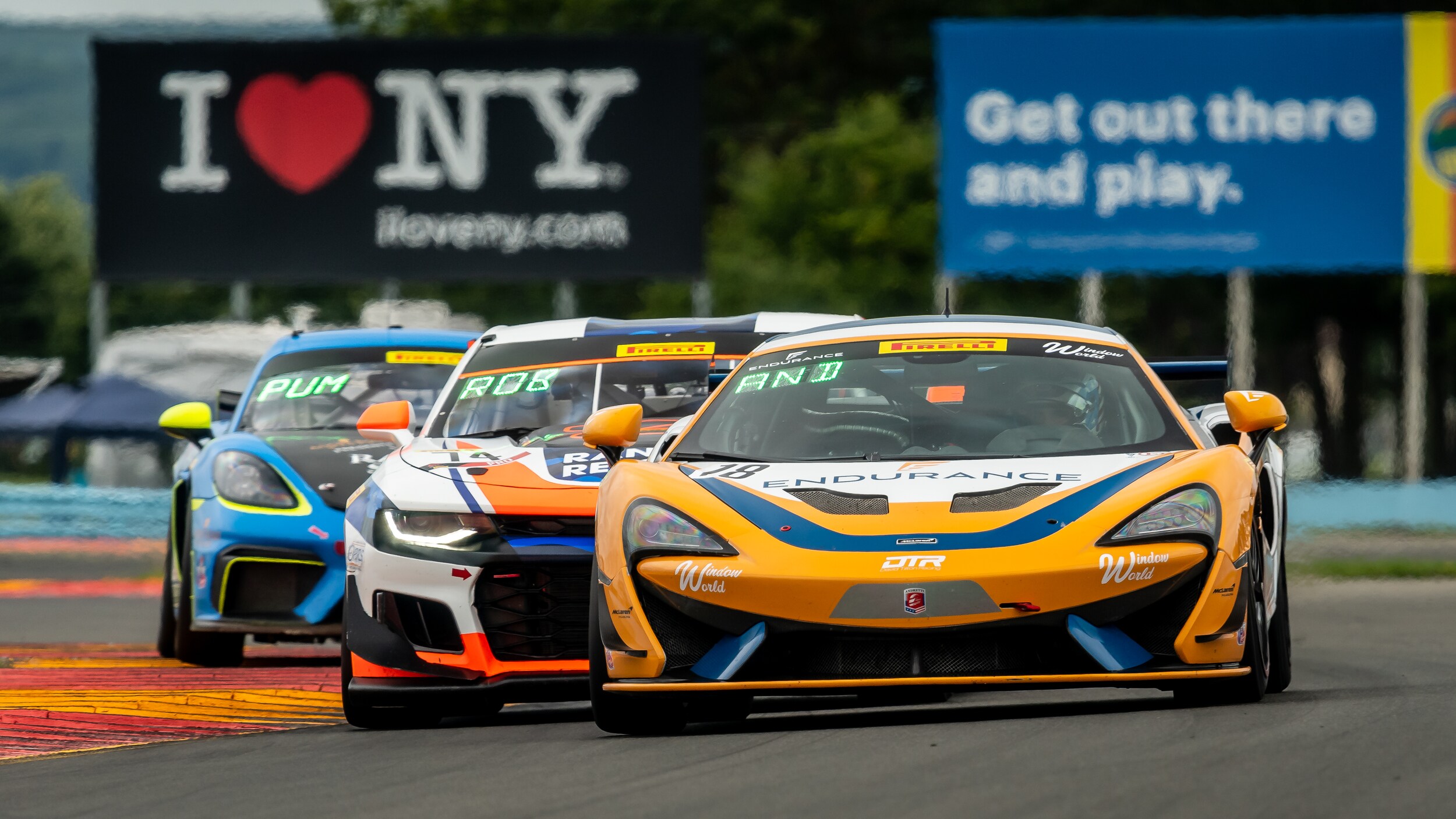 His lead fluctuated as Gar Robinson made his attempts to rein in the McLaren, ultimately coming down to the final few laps between them and Spencer Pumpelly in the Porsche Cayman GT4. On the penultimate lap, Andretti was even given a warning for blocking as Robinson insisted on making a pass that Jarett was not willing to give up. So after more than 45 minutes of clean sailing, it came down to one final, stressful lap.
As Andretti crested Turn 11 and came into view with the Camaro still in tow, and the checkered flag waved down, the Andretti Autosport crew filled with jubilation, and there were hugs and high fives for the team that worked so hard to get the car prepared for the moment. And with the TV interviews, trophies and champagne sprays, it's a moment that won't soon be forgotten.