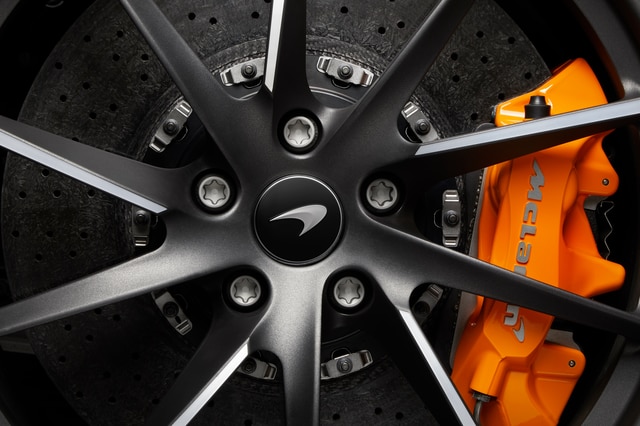 Looking for a reliable McLaren dealer who provides a qualified service team and McLaren Special Operations (MSO) parts & accessories department that offers all the correctly fitted parts for your vehicle's year and model? Here at our Mclaren auto center in West Chester, PA, we hold the highest standards when it comes to optimizing the performance and style of your luxury vehicle investment. Read forward to learn about some of the luxury auto parts and accessories we provide at our dealership!
MSO Parts & Accessories Suited for Your Vehicle
Our MSO parts and accessories catalog supplies drivers with an abundance of options that enhance many aspects of your McLaren vehicle. Fulfill your interior and exterior car craving with accessories like the spoilers, Carbon Fiber rear bumpers and air vents, Formula 1™ inspired shift lights, colored seat belts, performance brakes, and plenty of other genuine McLaren accessories!
Our expert service team pays close attention to detail when it comes to installing your McLaren parts and pieces, and we know just what's right for your vehicle's year, make, and model. We have decades of high-end automotive experience, and our team specializes in optimizing your vehicle's readiness, style, and most of all, performance. We strength-test all our custom auto work before handing you back the car keys, so rest assured your vehicle is ready for the highways the moment it leaves our exotic car garage in West Chester.
Order McLaren Parts & Accessories Through McLaren Philadelphia
Take your McLaren investment seriously and allow our professionals to cater to your MSO parts needs. Call us for more information at (877)356.0677, and we'll provide all the details and information on the parts that fit your required tastes most!