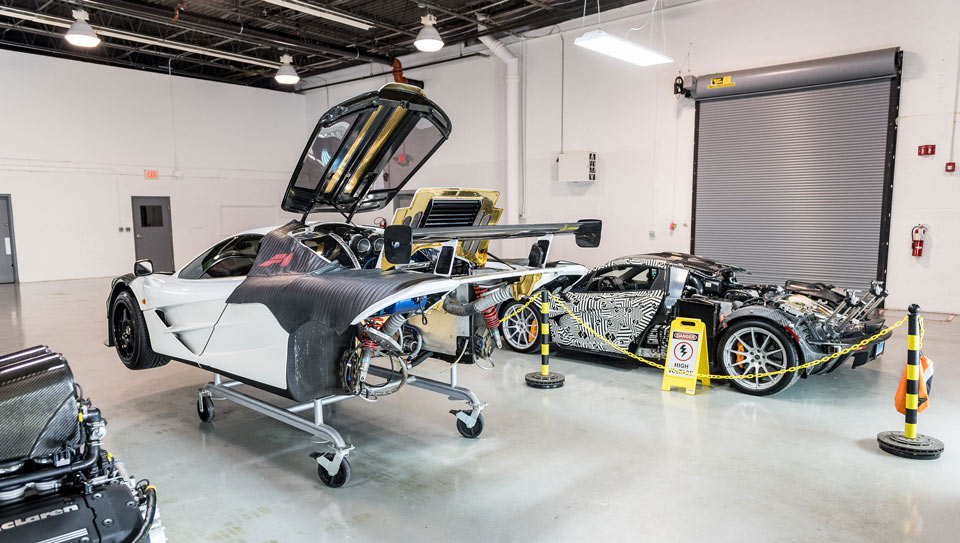 A recent article in Road & Track has shown some insight on the hard work and dedication of Kevin Hines, the only McLaren F1 technician in North America. Here at McLaren Philadelphia, we couldn't be any happier to be part of such a standout technician team and as we continue to thrive while providing top-notch service for American Mclaren owners, here's a brief background on our one-of-a-kind McLaren technician.
With the first-hand experience while training at MSO Heritage, Kevin Hines learned all there is to know about the McLaren F1 under the guidance of Pani Tsouris. Pani, as of now, is the longest-serving McLaren F1 road car technician and holds the most F1 miles on the planet! Today, Hines works at his very own garage location, just a short drive from our dealership luxury car service center in West Chester. The F1 garage is a sanctuary that provides all the latest automotive tech and tools designed to service some of the hottest McLaren F1 models in America.
As the only McLaren F1 service center in North America, Mclaren owners on the east coast no longer have to hire and fly over a foreign McLaren technician, or spend the costs to ship their prized vehicle overseas. With the ease of road-shipping in today's world, drivers can directly and safely send their McLaren to Kevin's garage to receive the necessary treatment!
Learn More about Our North American McLaren Auto Center
If you have any questions on our McLaren F1 services, feel free to contact our McLaren Philadelphia at (888)768.7958. Check out the full Road & Track Article here, to learn more about Kevin Hines' life work and dedicated services to the McLaren brand.