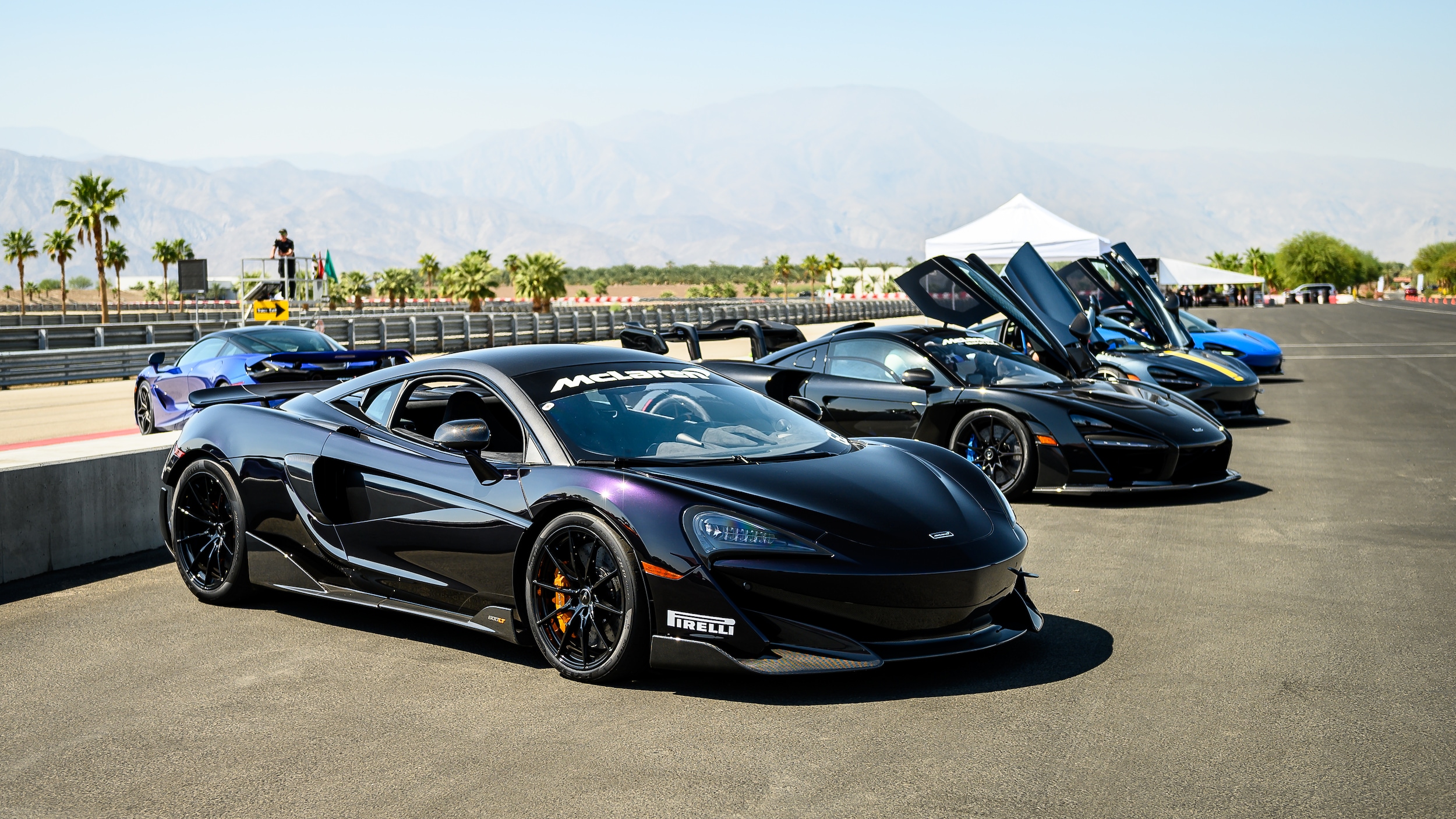 I knew the travel itinerary was going to be a nightmare, with two cross-country flights less than 36 hours apart. But if that was going to be part of the story I told years from now about the first time I got to track a supercar, then it wouldn't have been a story worth telling.
I had covered track days and race weekends dozens of times before and they're always among the most exciting events I get to be involved in. The unfiltered sound, the buzz of adrenaline and the exhausted smiles after a day at the track are universal languages among every participant from the paddock to the track. I was always the one tasked with capturing the feel and emotion of these weekends and being the most impartial and objective observer in the whole facility. I didn't create the moments, I just preserved them.
When McLaren Philadelphia achieved the highest MSO aftersales numbers in its region and clinched a trip to Pure McLaren at The Thermal Club for one representative, I assumed it would be just another weekend at the track for me. After all, this had simply become my normal life after a summer of IMSA, GT4 America and a little historic racing mixed in. My initial thought was, "cool, The Thermal Club looks pretty nice for photos."
Well, I definitely wasn't wrong. But this time, the experience was for more than just a photo gallery. (Though if you're looking, our gallery is available
here
.) The Pure McLaren incentive provided a driving experience with the 570S on track with one of McLaren's instructors, so now, I was going to be right in the center of the action.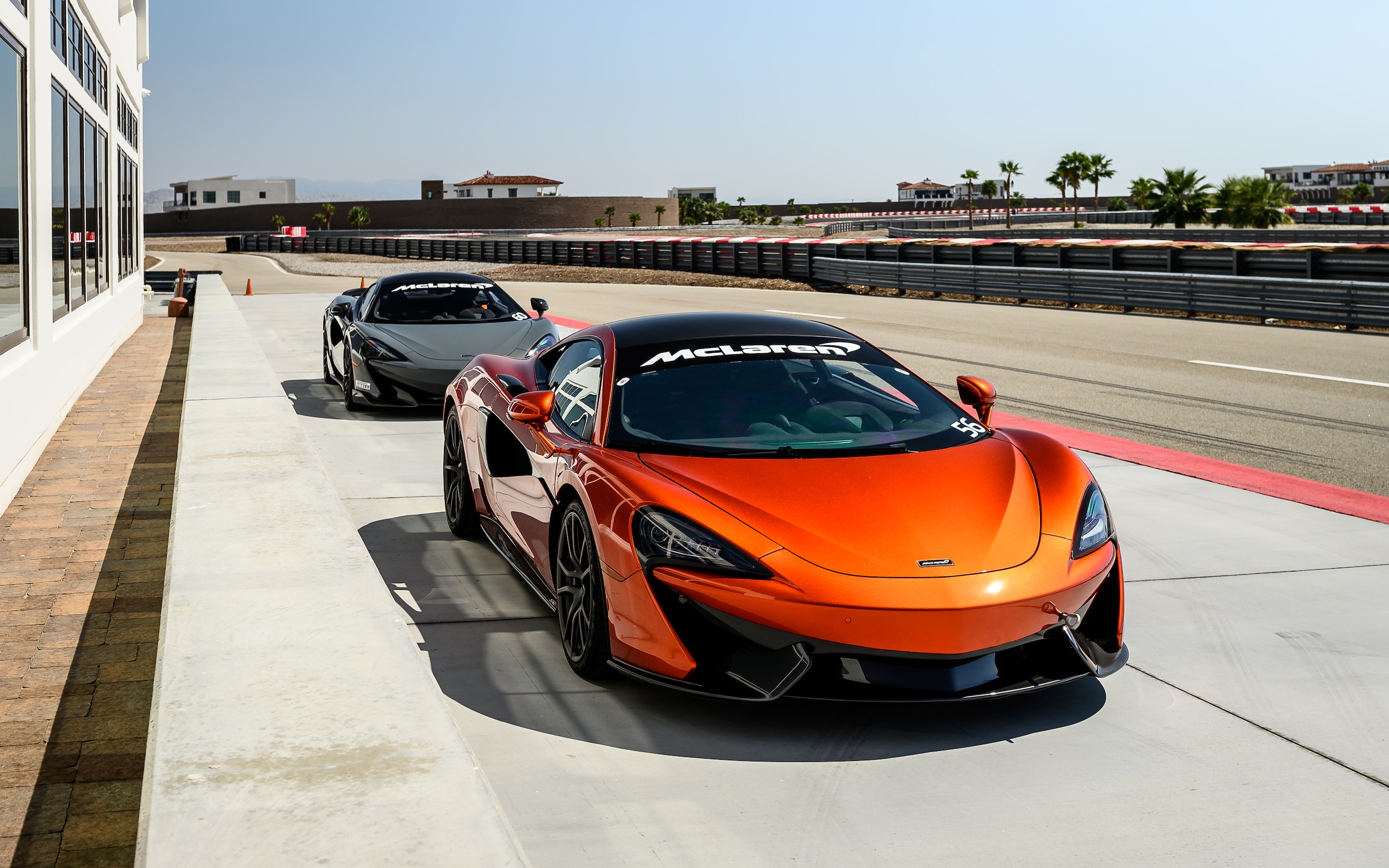 I've driven the 570S countless times, but on public roads you'll never get to feel what the car can do. And there was really no way to prepare; you can't drive The Thermal Club in Forza nor can you properly feel the characteristics of a 570S without a driving simulator. Even though I felt comfortable and confident with the car, there would be no way to demonstrate that until I got into the driver's seat. All I could do was charge my batteries, pack my bags and hop on the plane.
I arrived with nearly a full day to rest, which was very welcome after several hours of travel. When my alarm went off and I set out for the 8am registration at The Thermal Club, I was obviously eager but quietly nervous.
The track, like most, is near literally nothing. Your GPS directions insist you're getting closer but there's no way to tell; some tracks post signs once you're approaching them, but not Thermal. It's a hidden gem, emphasis on both of those words.
Surrounding this vast block of land in the middle of the desert are some nondescript walls. You can't see what they're protecting, but based on proximity, it's clear that this is the outer limit of The Thermal Club facility. Then, you enter a two-lane access road that approaches a guarded gate, and if you're on the list, you're in.
The footprint of the facility is enormous, or maybe it just appears that way because of how spacious the land is. I set past the guard gate toward a pair of feather flags with the McLaren logo as they've guided me to where the fun stuff is. As I joined the main paddock, I'm greeted by 600LTs, 720Ss, 570Ss and even a single Senna ready for track duty. I'd be sharing the track with all of them at some point, and I didn't yet know which, but one of them was earmarked for me.
I introduced myself to several of McLaren's staff, and my status as a McLaren Philadelphia representative was intriguing to just about everyone. Our involvement with McLaren customer racing has been immersive, and those who have noticed have appreciated our continued presence at the track - even 2,500 miles away from our store.
After meeting our instructors, getting fitted for helmets and being led to our cars, it was finally time for the track to go green for the morning. My eagerness had to take a passenger seat first as a visualization lap was definitely needed, so Jack Barlow took the wheel and narrated a lap around the three-mile layout. With the North Palm and South Palm Circuits being connected for our driving event, the course required quite a few laps to get figured out, and having an instructor like Jack set the line first was a good start.
When we returned to the pit, I was safely affixed into the driver's bucket seat of a light blue 570S and was ready to go. I didn't need to be briefed on how the car worked since this was far from my first time in it, I just wanted to head out onto the track because that's what I needed to learn.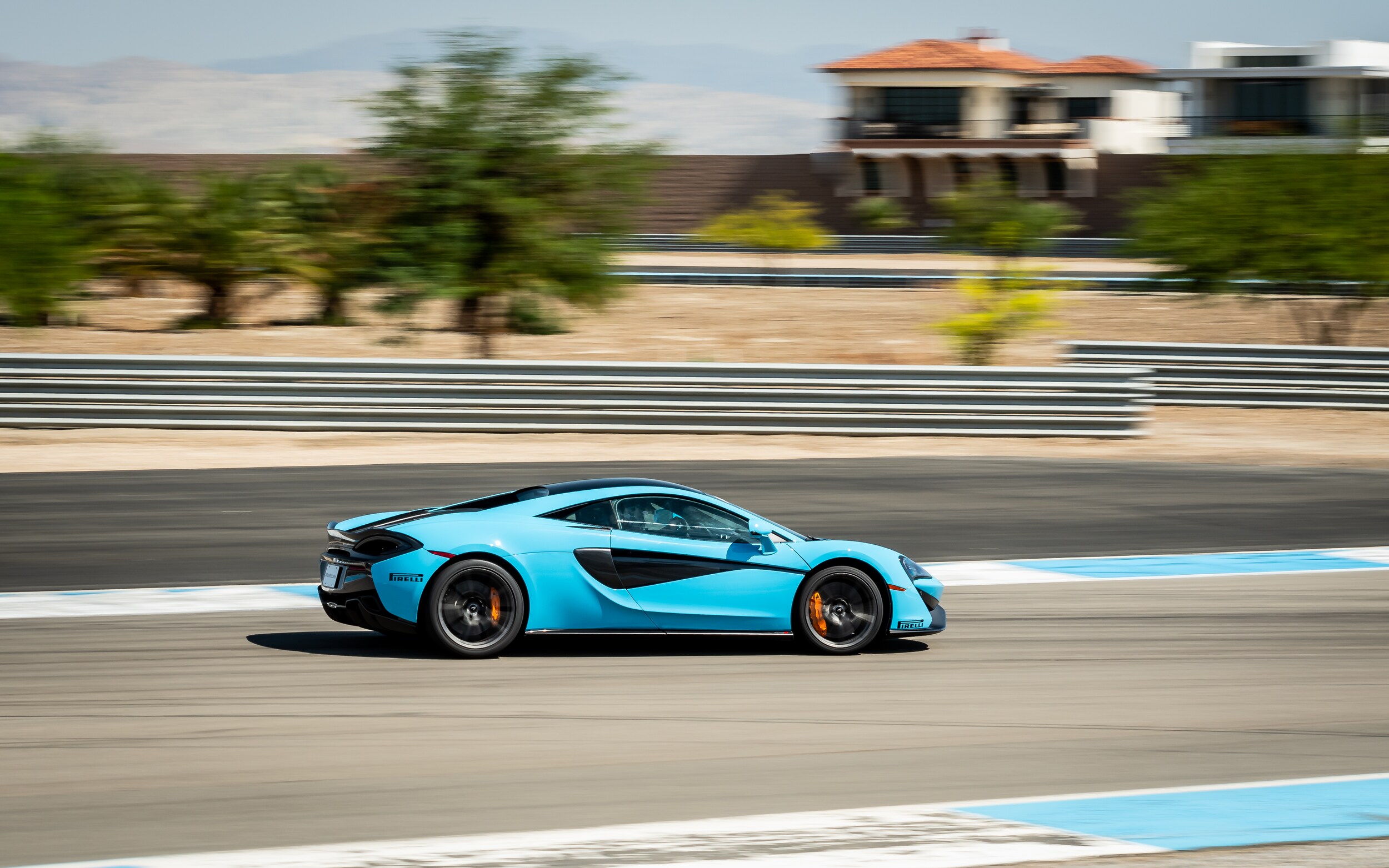 Each session ran about 20 minutes, the perfect amount of time to get acquainted with the environment, build your confidence and then push a little before returning for a debrief. Having three sessions to run means you don't have to figure everything out all at once; it can be done progressively still with room to learn, because learning the acceleration and braking of a car you've never driven like this on a track you've never driven is more than you can do in 20 minutes.
The first session was simply about learning safe driving lines and then improving it lap after lap. We ran in automatic shifting mode (something I generally don't use) so we could get a handle on the basics first, and through the duration of the first session, the information came fast and furious.
Brake at board 5. Keep straight over this blind hill. Keep to the outside NOW TURN IN. Roll off the brake, squeeze the power, squeeze, NOW FULL POWER.
Compartmentalizing this information while aiming at the next corner is a struggle of mental dexterity, but as the laps pass and instinct takes over, it simply becomes natural.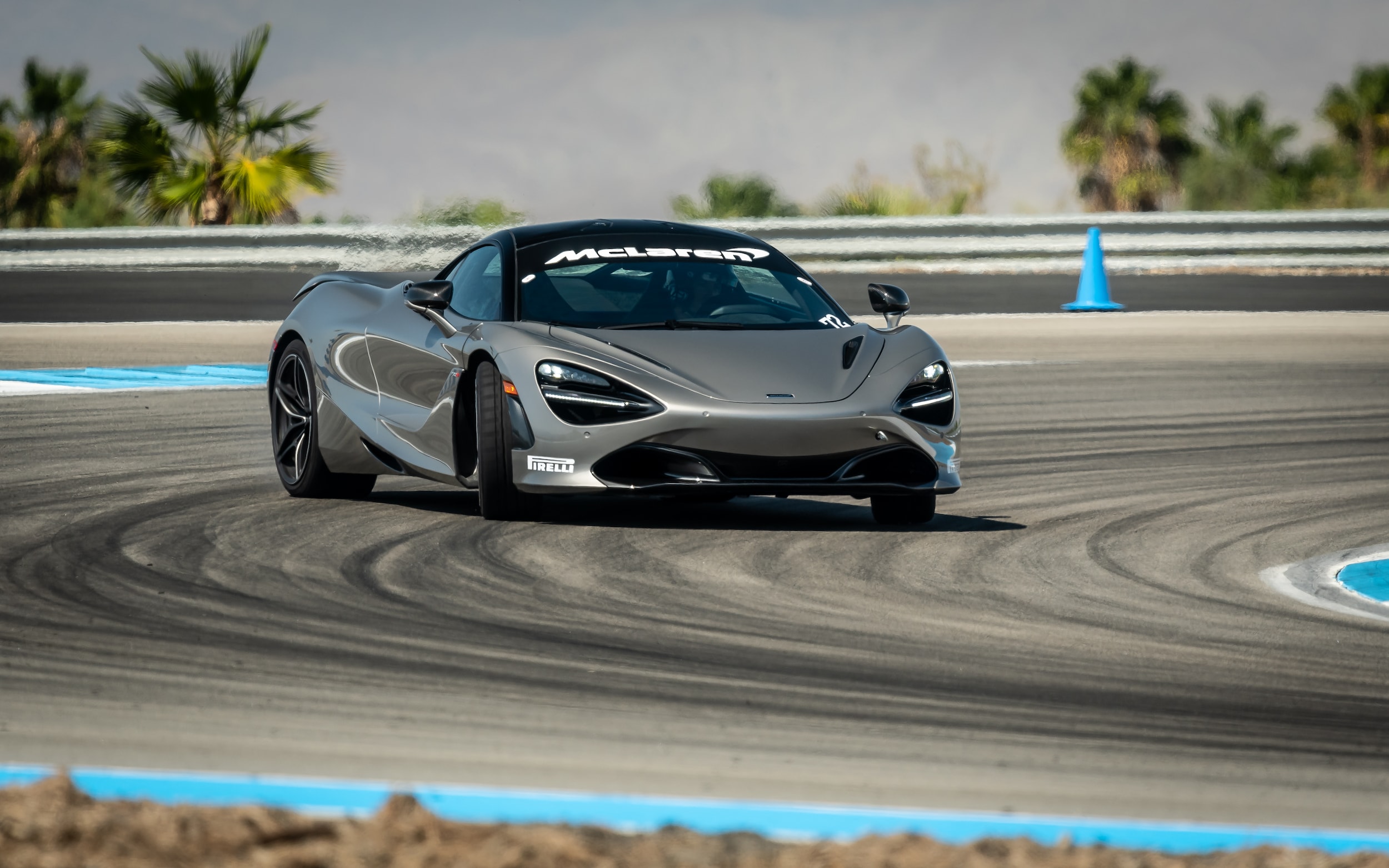 After a brief intermission while letting another driver take his next turn, we went out for the next sessions and I hardly felt like a novice. I could practically see the driving line on the asphalt, and the appropriate braking boards flashed to me much more vividly. Jack asked me over the radio if I was comfortable using the paddle shifters, and I responded affirmatively and was able to take over complete control of the car. That was the pivotal moment of the day, feeling more connected to the experience than ever before, with your inputs fully responsible for almost everything about how the car behaves. No one was keeping time, but I guarantee the lap times fell as my confidence rose, especially as I started to come up on the 600LTs and 720Ss that had started ahead of me.
Jack would periodically ask me how I was feeling, but in the moment I could never really find any words. I wasn't seasoned enough to be able to translate the sensations into descriptive statements and I was too excited to even try.
So I just said "awesome" and kept the pedal down.